revisiting an old friend
I've been on a sketching "frenzy" for the past few days. Nothing compared to the daily production of guys like Ashley Wood or the Black Frog but quite a big deal for me. And it feels good.
This might even lead me to do some pages sooner than expected.
This one was done this morning, on a 5,45 x 3,6 inches Semicolon book that i find so iresistible i even took it to bed with me last night.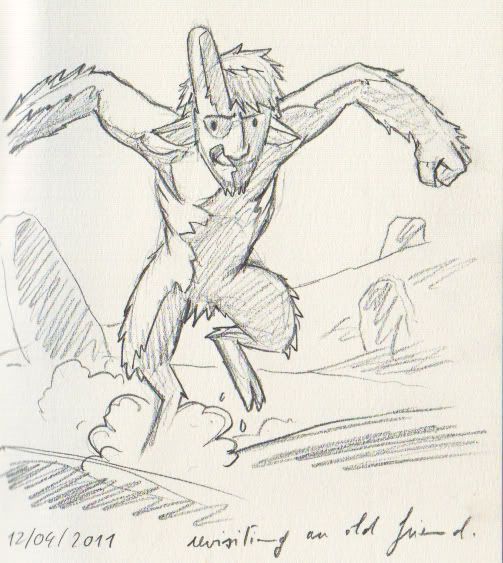 Libellés : comics, Corne et Co, crayonnés, misc art